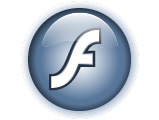 Two days ago Adobe has released the final version of its Flash Player Update 3, an important update that brings several new features:
Mainly, support for H.264, one of the most efficient video encoding available today
Hardware based image scaling
Full screen support on Linux
Support for HE-AAC, an advanced audio encoding
Multicore support
Support for Leopard (Mac OS 10.5)
Support for Microsoft Active Accessibility (MSAA)
Flash Player can play back existing MP4, M4A, MOV, MP4V, 3GP and 3G2 content
To get the update, available for Windows, Mac OS X, Linux and Solaris, visit Adobe Flash Player Download Center.
At the same time, Adobe announced Adobe Media Player: "the first application from Adobe built on Adobe AIR, [that] will leverage both H.264 video and HE-AAC audio support. Adobe Media Player takes Flash streaming video experiences outside the Web browser delivering more viewing options, such as watching videos anytime, anywhere."
Adobe Media Player will be available in early 2008 according to the same press release.
Adobe Flash 9 Update 3 press release    |    Adobe Flash 9 Update 3 release notes